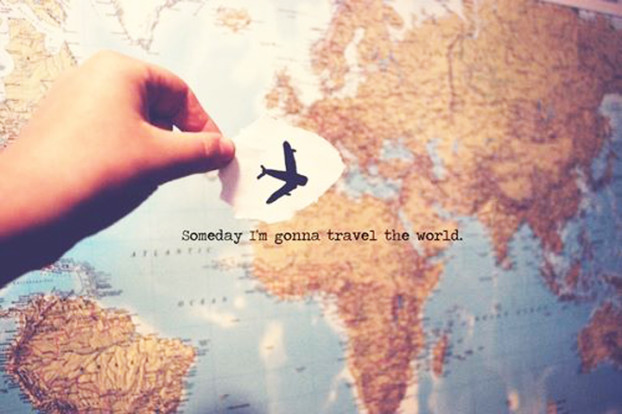 F
ROM $2500 you can secure Round The World flights to World Cup 2014 in South America – plus further stopovers in Europe and either Asia or Africa.
Start thinking NOW about how you will see 2014's biggest global event.
Typically return flights between Australia and Brazil can cost $3000-$4000 alone, without offering the added chance to experience two more continents.
From personal experience we at Samba Times know the most economical way to a World Cup is to book RTW tickets well in advance, avoiding a bidding war with the late-booking, direct route masses.
Through our travel partners, you can fly either east or west, choosing to end or start your trip with a once-in-a-lifetime journey to football's spiritual home.
Flying out of major Australian airports, destinations you can combine on a basic fare include:
SOUTH AMERICA
Buenos Aires, Rio De Janeiro, Santiago, Sao Paulo.
EUROPE
Amsterdam, Athens, Barcelona, Basel, Belgrade, Berlin, Birmingham, Brussels, Bucharest, Budapest, Copenhagen, Dublin, Dresden, Dusseldorf, Florence, Frankfurt, Geneva, Hamburg, Hanover, Istanbul, Lisbon, London, Lugano, Luxembourg, Lyon, Madrid, Malaga, Manchester, Milan, Munich, Nice, Nuremberg, Palma Mallorca, Paris, Prague, Pristina, Rome, Sofia, Stockholm, Stuttgart, Thessaloniki, Valencia, Venice, Vienna, Warsaw, Zurich, Oslo, Tel Aviv.
*Available at a surcharge or seasonally: Cairo, Casablanca, Dubrovnik, Helsinki, Hurghada, Kiev, Kos, Ljubljana, Malta, Marrakech, Moscow, Mykonos, Ohrid, Oporto, Rhodes, Salzburg, Santorini, Sharm El Sheikh, Skopje, Split, St.Petersburg, Zagreb.
ASIA or AFRICA
ASIA: Bangkok, Beijing, Delhi, Hong Kong, Jakarta, Manila, Mumbai, Shanghai, Singapore, Tokyo,
*Available at a surcharge or seasonally: Phuket*, Male* [Maldives].
AFRICA: Johannesburg, Nairobi.
Available at a surcharge or seasonally: Kiliminjaro, Mauritius, Mombassa.
Please note you also have the option of including major North American cities in your Round The World fare, but paying extra for flights into South America and back.
Some cities can only be flown into in one direction, with it necessary to depart the continent via a different city.
This may involve organising your own overland travel or flights between these locations.
A good way to tackle this scenario is to use your overland section to visit sights you may otherwise miss (eg Macchu Pichu, Bolivian Salt Lakes, Lake Titicacca, Amazon, Pantanal).
To discuss the array of options available and source our advice from circumnavigating the globe numerous times, please email Robert@sambatimes.com