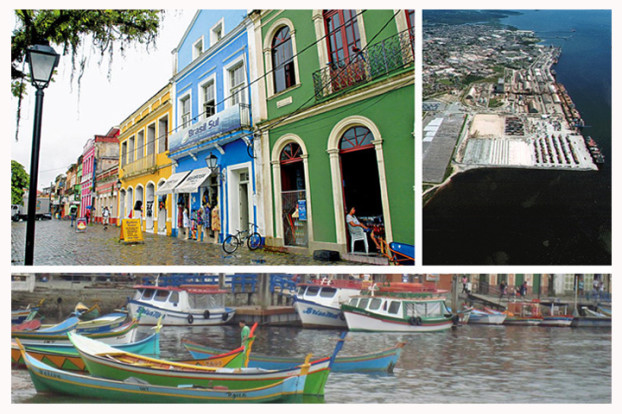 O
WN a brand new 3 bedroom, 134sqm apartment and invest in Brazil's historic coastal town of Paranagua for less than US$136,000 (£91,151; AU$132,299).
At the end of one of South America's most picturesque railway routes, close to the last remnants of Brazil's Atlantic Forest, Paranagua is the port for the bustling city of Curitiba.
But while a solitary hour separates Paranagua (pop 150,000) from Curitiba (1.8 million) via the road, there is a marked difference in lifestyle and property prices.
The dual beauty of Paranagua is that you can gain direct and frequent access to the lush wilderness of Guaraquecaba, or alternatively head west to Curitiba for 2014 World Cup festivities and major airport facilities.
Recognising the port town's potential, developers of the Villaggio D'Oro have released 55 apartments on central Rua Professor Cleto for sale.
Going at a great price are the 3 bedroom apartments, positioned less than 1km from the waterfront, which true to Brazilian culture all have a balcony and charcoal grill.
Features of the secure complex include a downstairs recreation area and solarium.
Close to schools and medical facilities, Vallaggio D'Oro suites have both air conditioning and heating and are serviced by two elevators.
BEDROOMS: 3
BATHROOMS: 2
GARAGE SPACES: 1
ROOM: 134.82m2
PRICE: US$135,898 / AU$132,299 / £91,151 / €104,272
[