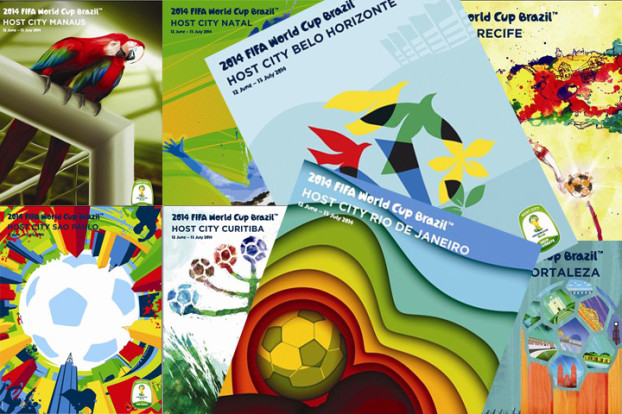 F
OR property investors and football fans, a key in coming months will be remembering where the 2014 FIFA World Cup games will be held.
Add this page to your 'Favourites' for an easy reference guide.
In a country the size of Brazil, minimising travel time and maximising your attraction to tourists is essential.
A quick view of match allocations shows that while major cities Rio de Janeiro, Sao Paulo and Brasilia will host the big matches, there are definite opportunities outside.
Northern beach resorts Fortaleza and Recife will not only receive an allocation of four pool games, but also a slice of the knockout rounds.
Close to the mining hub of Brazil, Belo Horizonte will host four pool games, a round of 16 match and also a much sought-after semi-final.
For investors looking to the south of the country or for those looking for a quick path to Uruguay, Porto Alegre and Curitiba will host a combined nine World Cup matches.
| | | | | | |
| --- | --- | --- | --- | --- | --- |
| HOST CITY | POOL GAMES | ROUND OF 16 | QUARTER FINALS | SEMI FINALS | WORLD CUP FINAL |
| Belo Horizonte | 4 | 1 | | 1 | |
| Brasilia | 4 | 1 | 1 | | (RU*) |
| Cuiaba | 4 | | | | |
| Curitiba | 4 | | | | |
| Fortaleza | 4 | 1 | 1 | | |
| Manaus | 4 | | | | |
| Natal | 4 | | | | |
| Porto Alegre | 4 | 1 | | | |
| Recife | 4 | 1 | | | |
| Rio de Janeiro | 4 | 1 | 1 | | WCF |
| Salvador | 4 | 1 | 1 | | |
| Sao Paulo | 4 | 1 | | 1 | |
* Runners Up (3 v 4)