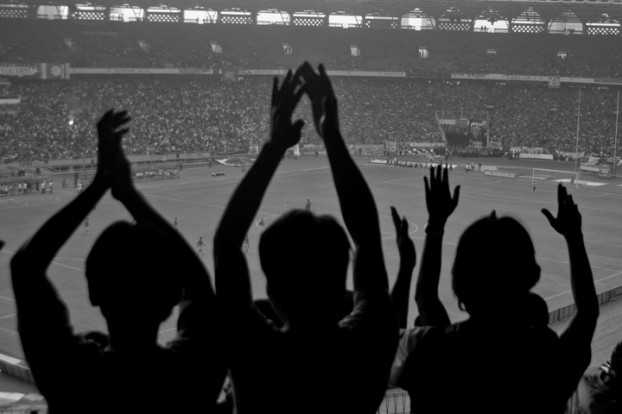 THINK you know tension? An entire continent will have an elevated heart rate tonight as South America's World Cup teams enter the final stretch for 2014 World Cup qualification.
With the 2014 tournament to be held in Brazil, the scramble to be involved currently sees three teams tied on 12 points for the last automatic qualification spot.
While as many as eight qualifying games remain for some of the competing nations, already a breakaway group consisting of Argentina, Ecuador and Colombia has formed at the head of the table.
Jostling neck-and-neck for fourth are Uruguay, Chile and Venezuela.
Brazil has automatically qualified for 2014 as the host nation.
The games to be played tonight, Friday 22 March are:
COLOMBIA v BOLIVIA at Barranquilla
URUGUAY v PARAGUAY at Montevideo
ARGENTINA v VENEZUELA at Buenos Aires
PERU v CHILE at Lima
The two games with most bearing on the final qualifiers will be the clashes in Montevideo and Lima.
Uruguay, a two-time winner of the World Cup, was outstanding at the 2010 tournament and finished fourth.
For Brazil's direct neighbours to fall behind on qualifying would be a major fall-from grace, particularly coming up against a last-placed Paraguayan side.
To make matters tastier, Paraguay's current coach is Uruguayan national Gerardo Pelusso. Pelusso recently told FIFA.com that his work for Paraguay had seen him confronted on the streets of Punta del Este.
In the Peru v Chile fixture, it's not only a match-up of long-time rivals but also between two countries who cannot afford a loss.
Peru has not qualified for a World Cup since 1982, while Chile was last seen in the global showpiece in 2010, eliminated in the Round of 16 by Brazil.
Elsewhere in the CONMEBOL qualifiers, Argentina will be without star Manchester City striker Sergio Aguero due to injury.