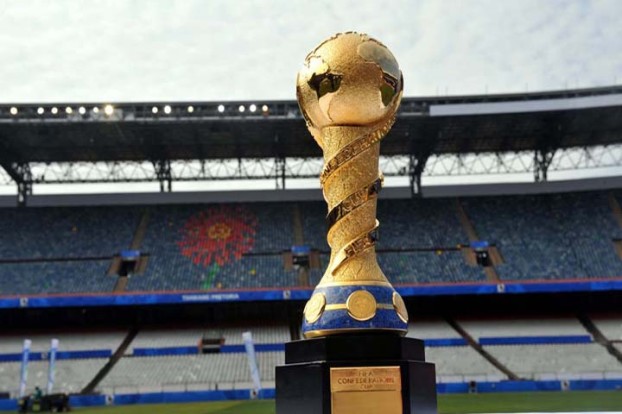 T
HE 2014 FIFA World Cup will have a test run when the 2013 Confederations Cup is held in Brazil from June 15. Among eight nations vying for $20 million in prizemoney will be Oceanic minnow Tahiti.
Spread over six cities – Rio de Janeiro, Brasilia, Belo Horizonte, Salvador, Recife and Fortaleza – the Confederations Cup will also feature Brazil, Uruguay and reigning World Cup champion Spain.
Rounding out the participants will be Italy, Mexico, Japan and Nigeria.
However, aside from host and defending Confederation Cup king Brazil, the world's eyes will fall on the tiny nation of Tahiti, pop 200,000.The Maracana previously had a capacity large enough to house every citizen of Tahiti.
The Tahitians qualified for the tournament with a shock 2-0 win against New Zealand, following the Kiwis' undefeated 2010 World Cup performance.
Nearly all of Tahiti's squad is drawn from the respectable, but tiny, French Polynesian domestic competition.
Drawn in Group B, Tahiti will play Nigeria first on June 17, then heavyweights Spain on June 20, before a final pool match against Uruguay on June 23.
Strangely enough the match against Spain has been set down for the colossal Maracana Stadium in Rio de Janeiro.
Before upgrades the Maracana previously had a capacity large enough to house every citizen of Tahiti.
The top two teams from each group will qualify for the semi-finals.
While Tahiti may be rank outsider, the country does boast some impressive results throughout history, including a 30-0 defeat of 'neighbours' the Cook Islands.
Brazil's pool matches will be against Japan in Brasilia on June 15, against Mexico in Fortaleza on June 20 and against Italy at Salvador on June 22.
Uruguay plays Spain in Recife on June 16, Nigeria at Salvador on June 22 and then Tahiti back in Recife on June 23.
For tickets and the full draw please click here.