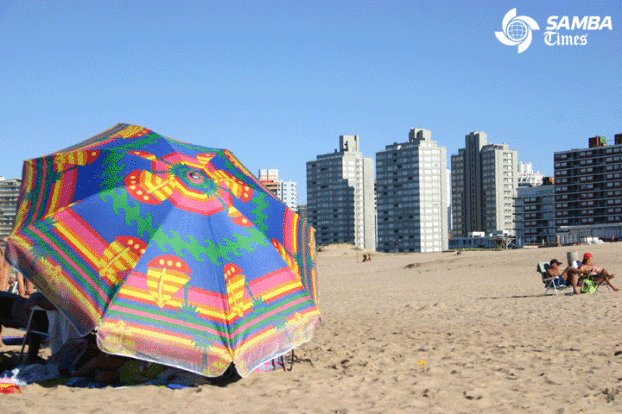 L
OW taxes, cheap prices, no restrictions on transfer of foreign currency, no restrictions on beachfront purchases, no visa requirements and easy passport acquirement. A rundown on Uruguayan financial benefits.
So we've already discussed many of the wonders that Uruguay offers in this article.
But let's get down to the finer details of why investing in this South American gem makes all the sense in the world.
Average purchase price of US$1,959 per sq metre. Compare this to the UK ($25,087), France ($14,696), USA ($13,377), Australia ($8,774), Canada ($8,288), Spain ($6,151) and China ($6,932).
Average rental yield of 7.63%. Compare this to UK (3.3%), Australia (3.4%) and USA (4.7%)
Capital growth of 17% on published 2011 figures.
Capital Gains Tax of 12%, Rental Tax of 10.5%
If you earn all your income from foreign sources, you pay no Uruguayan income tax. This includes foreign pensions and rental income from overseas.
A perfect 5/5 Buy-to-let rating from Global Property Guide.
No visa required from EU countries, USA, Canada, Australia and New Zealand.
Duty-free import of household goods.
Residency is granted to anyone who can prove they earn US$650 a month, can provide a clean criminal record and a birth certificate.
Passports and citizenship are granted after five years of residency (three years for married couples and 18months for retirees).
Receipt of a Uruguayan identity card that allows passport-less travel into Brazil, Argentina, Paraguay, Chile
Migration law that gives migrants the same rights and opportunities s nationals.
Hundreds of kilometres of undeveloped beaches and only 3million inhabitants.
No restriction on foreigners owning beachfront property.
If you pay for fuel with a foreign credit card, you are refunded the tax.
Direct flights to Montevideo from Madrid and Miami. Most other nations are serviced via connections in Sao Paulo or Buenos Aires.
No currency restrictions so money can enter and leave the country without worrying about withholding tax, waiting periods or conversion to local currency.
A Global Peace Index rank of 33rd in the world in 2012. In comparison South Africa is 127th, USA is 88th, France is 40th, the UK is 29th and Australia is 22nd. Uruguay ranks considerably better than all other South American nations, bar Chile.
Good highways, coach services and few traffic jams.
Drinkable water, good education and health.